The COHOKE LIGHT
For centuries, people have seen strange lights moving along the railroad tracks near rural West Point, Virginia.
Could some of these lights actually be living creatures inhabiting the vast swamps?
Follow our year-long exploration of hte area.
See amazing footage of a variety of mysterious lights.
Join us to explore the mystery of the Cohoke Light!

______________________________________________________________________________________________________________
NOT ALONE - The Life Above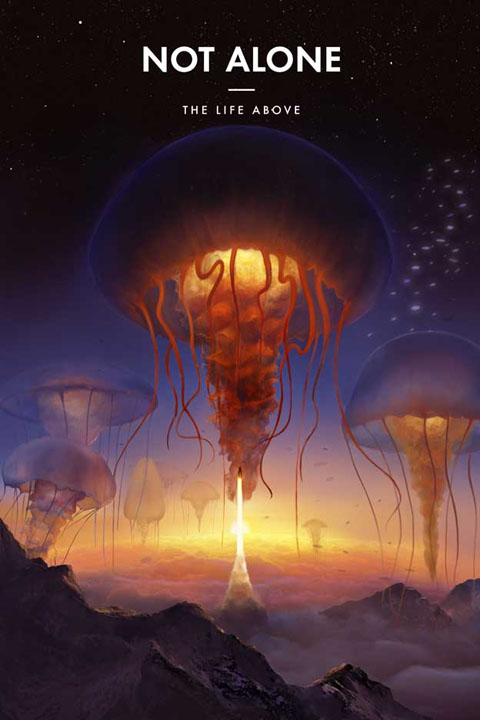 Our atmosphere is an immense habitat, with vast unexplored frontiers.
Could some UFOs actually be living things?
Actual NASA footage from over 30 missions supports this groundbreaking new hypothesis.
Buy the DVD or BluRay or watch online now!
Trailer

Read more about Aerobiology and aerial megafauna at TheLivingSky.com.

---
Music Video for "All The Saints" by The Jazz Butcher (aka Pat Fish)



Pat Fish, working under the names The Jazz Butcher and The Jazz Butcher Conspiracy, is one of the great British songwriters.
Learn more about The Jazz Butcher.
Glow Film produced this video for the classic song "All The Saints," from the album Last of the Gentlemen Adventurers. The song is written by Pat Fish, and produced by Richard Formby. The amazing guitar work is by long time Jazz Butcher associate Max Eider.

Principal photography was done on the roof of New York City's Cake Shop (a great place to see a musical performance!), and at the Gingrich Schoolhouse of East Hanover Township, PA.
Creatures were designed by internationally acclaimed artist and cartoonist Jim Woodring.
The creatures were brought to life by the amazingly talented Joshua Redmond of LeftJet Studios.
The sublime editing was performed by multi-talented maestro Michael Fevang.

Directed by Scott Deschaine
Director of Photography - Andrew Dresher
Edited by Michael Fevang
Creature Designs - Jim Woodring
Animation and FX - Joshua Redmond, LeftJet Studios
---